As I've mentioned, I'm in the process of porting Windypundit to the WordPress blogging engine, and I'm going to need a new site design since this template is specific to Movable Type. I'm using this opportunity to do a redesign. I've chosen a new photo for the header, and I'm using it to select colors for the rest of the page.
And since I'm changing all this stuff anyway, I decided it's time for some new author photos. I liked the dark, high-contrast look when I created it, but I'm tired of using it now.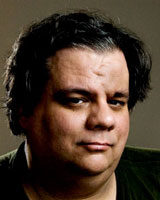 I want a photo that is more friendly, or least less brooding. And I have this vague idea of maybe using several different photos for different sections.
The thing is, I really didn't want to have to take pictues of myself. It's a pain in the ass. I have to setup the camera on a tripod with a remote control cable, then walk out in front, take the picture, walk back to look at it, discover I wasn't standing in the right location, walk back out…over and over until I get something I like. Or until I get tired and declare what I've got good enough.
It would be a lot easier if I got someone else to take the pictures. Ideally, someone with real studio lighting instead of a bunch of speedlights, and nice white studio backdrop so I could get full-body isolated cutouts.
I ended up going with Jim Jurica, Editor in Chief of BeautyLook Magazine and an accomplished stock photographer with over 150,000 sales through iStockphoto. I picked Jim because I knew that with his background, he had the technical skills and equipment to produce a nice image, the experience to understand what kind of photo art I'd need for a blog, and most importantly, the ability to direct inexperienced people standing in front of a camera.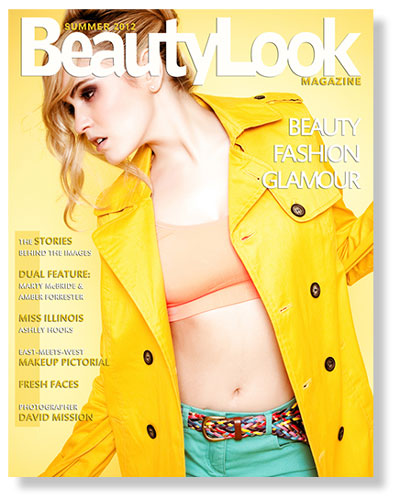 Normally, Jim takes pictures of beautiful young women, such as the lovely Jax, pictured above on the cover of the first edition of BeautyLook. However, he does occasionally take pictures of male models and, more importantly, is used to working with completely inexperienced models.
Like me.
It was fun. And I think I have a few pictures I can use.