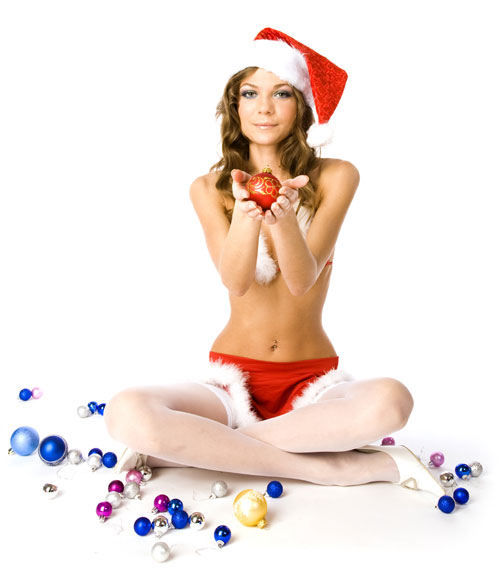 Well, it's that time of year again. I know I'm going to be too busy with Christmas to post much myself, so I want to try to amp up my stats without doing a lot of work.
Last year's sexy Miss Santa post seems to have earned me a few hits, so I've decided it's now a Windypundit tradition for us to have a little cheesecake at Christmas time.
(Since the Reason magazine crowd has a certain fascination with the "Reason Pillow Girl," I'll get that out of the way right now with the photo on the left of her trying to get you drunk for the holidays.)
Another reason I'm doing this post today is that I keep getting email from iStockphoto telling me that my download credits are about to expire, so it's use 'em or lose 'em.
If you login to iStockphoto and do a search for "sexy woman santa", you'll get over 1000 hits. It's a popular theme for photographers because all you need is a camera, a light source, some seemless paper for the background, and a model.
Actually, of course, there's one more thing you need if you want your stock photo to be a Christmas stock photo: It's very important that you have the model wearing a Santa hat. It's just doesn't say Christmas without one.
The result, at least when you buy from a low-budget stock photo site, is something of a mixed bag. Sometimes the result of applying the formula is pretty good: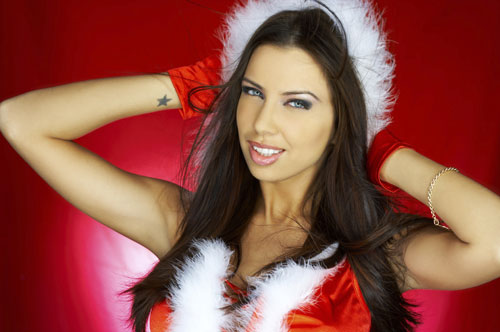 And sometimes…not so much.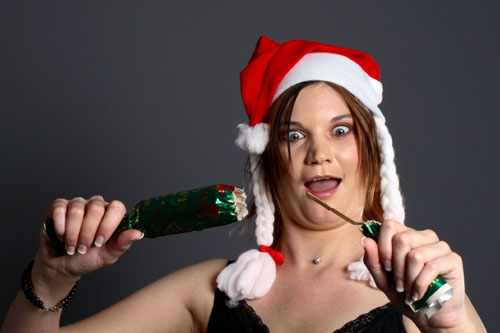 Well, I have to get going. I've got some Christmas visiting to do. Also, that just about uses up all my download credits, and I don't want to spend any money on this.
Merry Christmas, everybody.